Made Wardika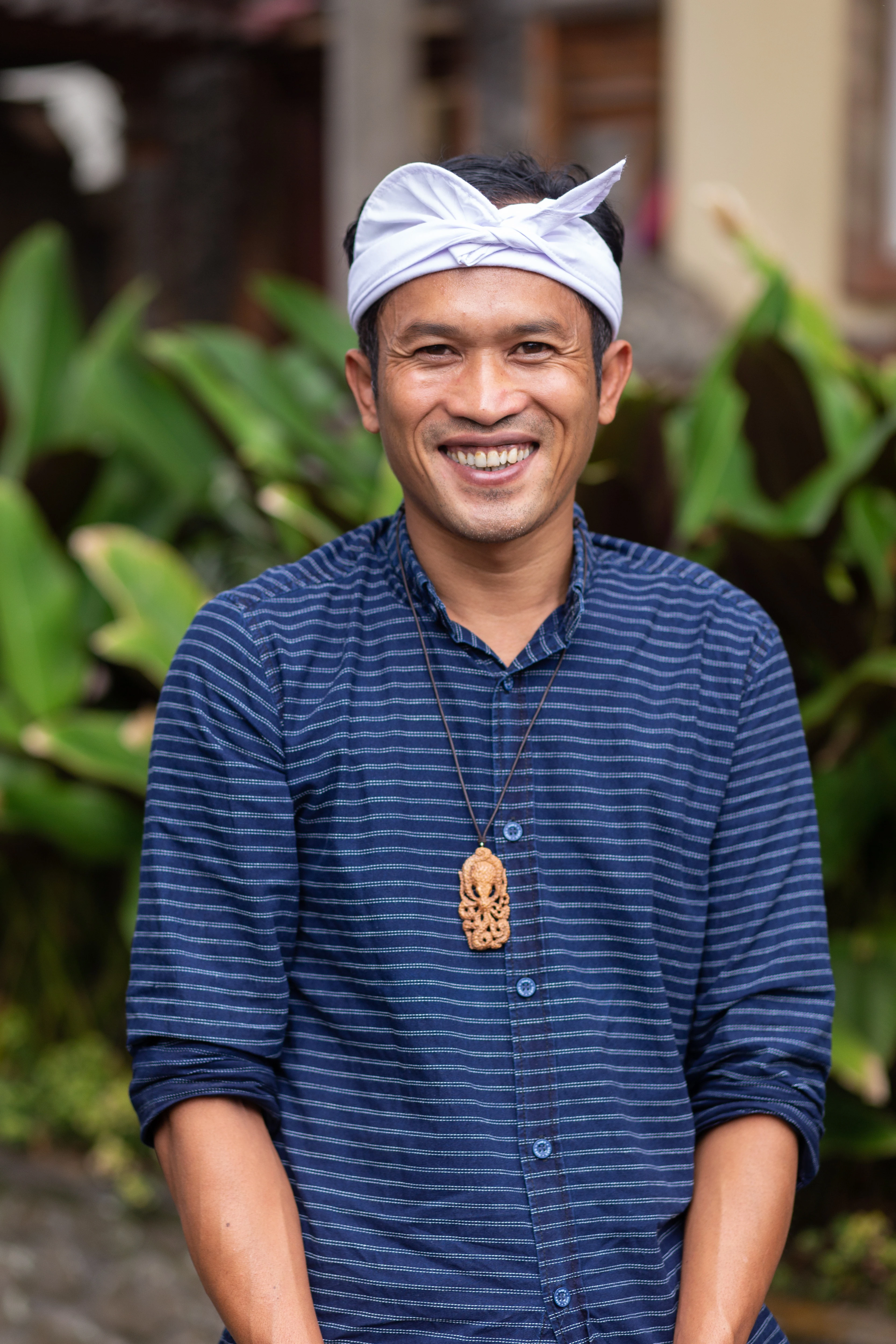 Made Wardika
"My designs are inspired by the rich cultures and art of Bali traditions."
Latest Update

"I joined Novica in 2015. Thanks to Novica, I have been able to provide financial comfort to my family. I can make ends meet for them and give jobs to the people around me. I can also provide a proper education for my children and make a comfortable home for my little family. One of the dreams I want to achieve in the near future is to buy a car for my family. With three small children, we need a car for transportation. Even though I can't make it happen right now, I have started to set aside my income little by little to realize my family's dream. Previously I could not provide a decent living because of my uncertain income. But now I have bought land which I will use in the future to build a larger shop. My family is very happy with the achievements that I have attained because they are able to enjoy a kind of happiness they could not feel before.

"Before joining Novica, I often lost money because of orders that were not paid for by my customers. Meanwhile, I had to buy materials. In the past, I had difficulty paying the debt I had borrowed for wedding expenses and the cost of the religious ceremony for the birth of my child. Those were the darkest times in my family. Luckily the nightmare has passed, changing to a bright future with Novica. Now, I almost never experience economic difficulties, thanks to the economic stability of my monthly Novica sales.

"Everyone who works with me is my team. My success is their success too. The most important thing is that I can help the economy of other families now too. And even though it's not much, I can also afford to donate to the temple where I live. I think the benefit we give to those around us is rewarded by the respect we get.

"I thank Novica for the opportunity to develop my craft business. Thank you also for the loan given, because it has been very useful for me to buy raw materials to expand my stock, and to produce new goods. I hope this loan service for artisans will continue to exist because it is very helpful and makes it easier for us to stay productive without capital constraints. I've also received a lot of business guidance from Novica, including time management to meet production deadlines."

Original Artist Story

"My name is Made Wardika and I was born and raised in Tampaksiring, Bali. My family's small house is surrounded by farms and fields with beautiful scenery.

"I'm the second of three children and, due to my family's economic situation, I started working when I was 11 years old to pay for school. While I was in junior high, I became a woodcarver and kept practicing that craft until I finished high school. After graduating, I painted and decorated carved wood pieces. Then I learned to carve horn, bone and wood.

"At 25, I got married and had two sons and a daughter. Being a father isn't easy and we've gone through many happy and sad moments. We went through a difficult time when my daughter fell ill and had to be hospitalized while my wife was pregnant with our third child. I prayed to God and believed he had a wonderful plan for us.

"Being responsible for my small family has encouraged me to work harder. I decided to work with you in the hopes that this would help expand my workshop and help my children go to school and help me provide for their daily needs. My wife and a few family members have helped me in this project. We create jewelry like rings, earrings, bracelets and necklaces from materials like horn, bone, beads and wood. We only use traditional tools like scissors, hammers, knives and chisels. My village also has artisans who make jewelry, but I design unique pieces that are inspired by Bali's art, culture and traditions."